COUNTRY AND TOWN HOUSE
A 'NU YU'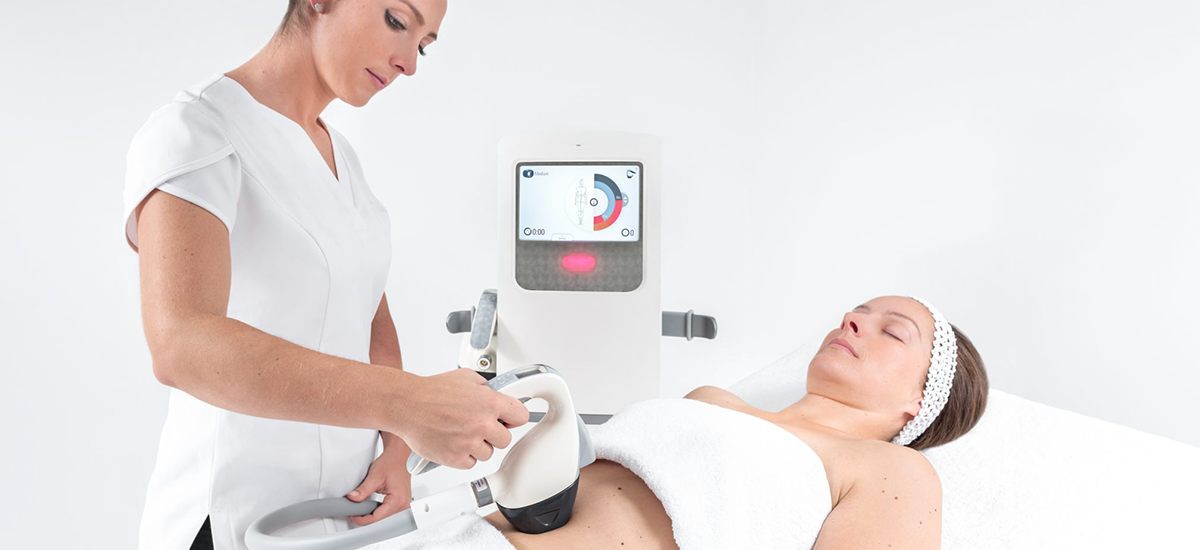 Tempus Belgravia is the aesthetic clinic that focuses on the mind as well as the face and body
A star in the world of aesthetic clinics Tempus is not only the chicest of clinics, it has a genuinely holistic offering with treatments ranging from non-surgical 'tweakments' such as facial muscle relaxing injections, body contouring, bio-identical hormone therapy to psychotherapy. The medical team is led by the much-acclaimed facial rejuvenation practitioner, Dr Kuldeep Minocha, MD who teaches his innovative and well-honed skills at world-leading international conferences. Under his expert tutelage, Tempus doctors and practitioners treat the face with the gold-standard of injectables such as the fillers Restalyne and Juvéderm, to create elegant and subtle tweaks with a plethora of pioneering yet tried and tested techniques. Other non-surgical facial options including Focus Dual that combines radiofrequency micro-needling and high intensity ultrasound to lift eyebrows, define the jawline, even out scars, reduce wrinkles and open pores and even reduce eye-bags – with no downtime, immediate results and for all skin tones. The new PRX-T33 peel is groundbreaking – a real alternative to injectables for everyone not just the needle phobic. Without any downtime, the PRX-T33 not only reveals a younger dermis but also accelerates collagen and elastin production for a more youthful appearance and can also improve the appearance of scars, melasma and hard to treat stretch marks. The 'Vampire Facial' or PRP, is one of the most effective instantly rejuvenating aesthetic practises, drawing blood from the patient and extracting Platelet Rich Plasma to instantly give an attractive glow from within. The body is also 'covered' at Tempus Belgravia with VelaShape lll, a medically proven device to tone, firm and reduce fat on the legs, thighs, flanks, buttocks and abdomen, all when lying down and relaxing. ONDA, while another body contouring system, Tempus is one of first clinics in the UK to offer treatments to firm and tighten the submental area, or chin and neck. A truly holistic clinic, Tempus also offers lymphatic drainage massages, intravenous vitamin and mineral infusions as well as BHRT, bio-identical restoration hormone therapy using plant-derived medication to rebalance the endocrine system and fluctuating hormonal levels – a natural side effect of ageing that not only women can benefit from but men too. With mental health a hot topic, Tempus is possibly unique as an aesthetic clinic to offer Rapid Transformational Therapy and Holistic Psychotherapy counselling – especially important given the events of the past two years, the perfect time for a Nu Yu.
COUNTRY AND TOWN HOUSE
TIME FOR A NEW YOU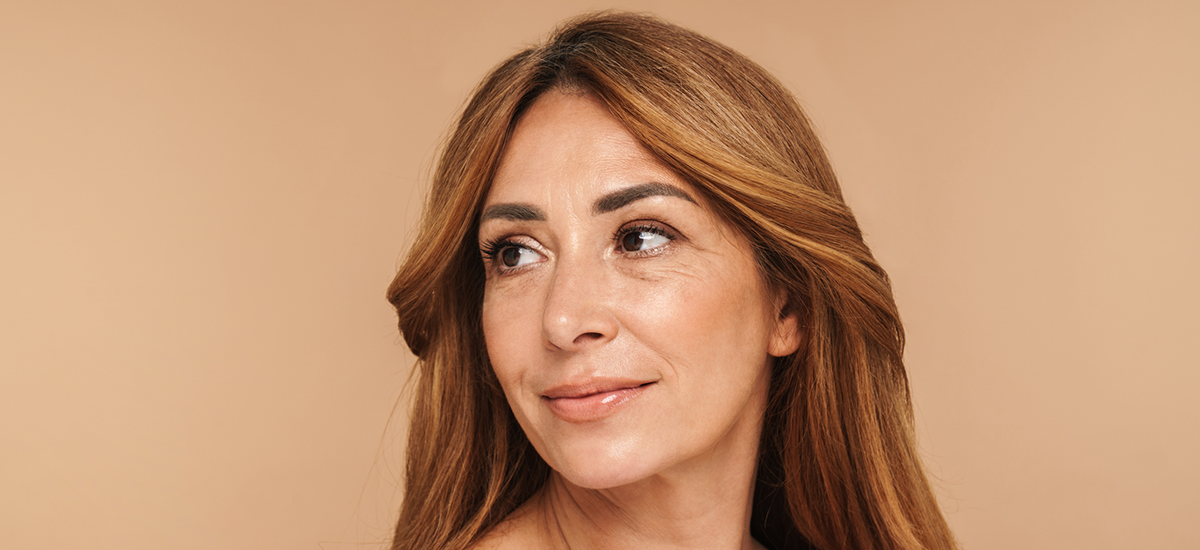 Tempus Belgravia is the aesthetic clinic that focuses on making you feel good from the outside in
A star in the world of aesthetic clinics, Tempus is not only the chicest of destinations, it also has a genuinely holistic offering empowering clients to take time to discuss their individual concerns. Its Nu Yu concept was conceived to provide an overall approach to self-improvement in face, body and mind – underpinned by honesty – with treatments ranging from non-surgical tweakments such as facial muscle relaxing injections (using the gold-standard fillers such as Restylane and Juvéderm) and body contouring, to hormone therapy and psychotherapy. Tempus is led by a team of highly skilled experts: Dr Nada, a globally renowned dermatologist, who also has clinics in the Middle East; Dr Nadine, a plastic surgeon who also founded Proximie; Dr Veerle, a plastic surgeon; and Dr Kuldeep, the medical director who teaches at world-leading conferences. All of them believe in the importance of talking through individual client needs and a highly bespoke approach when it comes to treatment. A full and wide-ranging menu of tweakments, some of which use the most cutting-edge technology around, can also be taken in combination to provide first-class results. Take the Focus Dual, for example, that combines both radiofrequency micro-needling and high intensity focused ultrasound (HIFU) to lift eyebrows, define the jawline, even out scars, reduce wrinkles, open pores, and even reduce eye-bags – with no downtime and immediate results. Alternatively, for those who aren't keen on injectables or just hate needles, the new PRX-T33 peel is groundbreaking. Without any downtime, it not only reveals a younger dermis but also accelerates collagen and elastin production for a more youthful appearance and can also improve the appearance of scars, melasma and hard-to-treat stretch marks. With the option to finish off these results-driven treatments with Profhilo or skin boosters, it really can peel back the years and make you feel your best self. When it comes to the body, tailor-made programmes are prescribed after a doctor-led consultation. On offer is both VelaShape lll, a medically proven device to tone, firm and reduce fat on the legs, thighs, flanks, buttocks and abdomen, all when lying down and relaxing; and Onda, another body contouring system, which the doctor may also prescribe as part of your treatment plan. A truly holistic clinic, let's leave the last word to a happy Tempus client: 'The entire team at Tempus has been just wonderful: knowledgeable, approachable and professional. The treatments I've had there have been exceptional. It is certainly now my go-to clinic for all my skincare and aesthetic treatment needs.'
THE TELEGRAPH
How to blast celluite: is this new high-tech treatment as peachy as it sounds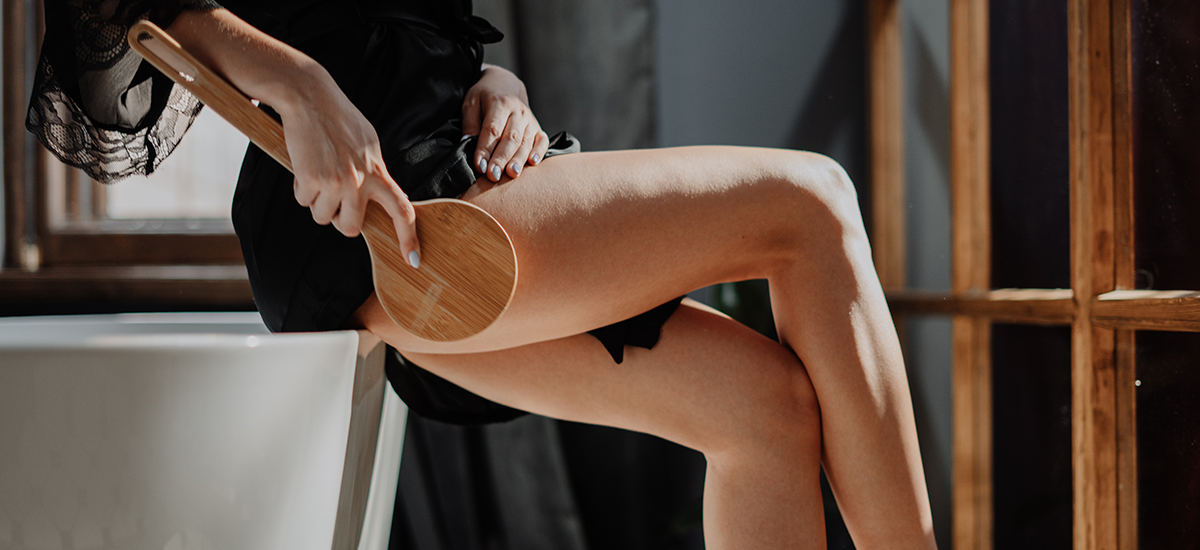 How to blast celluite: is this new high-tech treatment as peachy as it sounds
"He says my thighs look like cold porridge," reported one friend to me of her (now ex-) husband's monumental put-down. Matrimonial body shaming aside, what about the cellulite? Orange-peel skin is, apparently, something that 90 per cent of women have, and of those women, 95 per cent would like to do something about it. But what? Of course, body positivity is one answer, and a good one. But sometimes an upbeat attitude quails before the realities of pool-side thigh wobble and saggy post-baby tum. Diet (more fibre, more water, less sugar), exercise (more sit-ups), treatments (more massage) and skincare (more luxurious creams) are all recommended as options that may help temporarily. But what about the long term? Cellulite is caused when the skin overlying fat (mostly on thighs, stomach, bottom and arms) is pulled downwards by fibrous connective tissue. The collagen fibres between skin and muscle separate the fat into multiple pockets; with age, the skin becomes thinner and loses elasticity, exposing the rippling beneath. People who want to take things more seriously can turn to fat freezing, whereby fat cells are cooled down to a temperature at which they die, and then, eventually, are flushed out through the kidneys as pee. But there are three problems with this treatment. First, it's extremely uncomfortable, not to say painful; secondly, while it may reduce the fat in any particular area by up to 25 per cent, it does nothing about the loose skin above it; and thirdly, it can cause a condition called paradoxical adipose hyperplasia, in which the treated fat hardens and actually becomes more solid than it was before. This has been put down as a rare side effect, but new research suggests it is perhaps more frequent than previously thought. There's also liposuction, of course, which will see to the fat in a brutal sort of way, but not to the skin covering it, which may well be left saggier than ever. And then there are lasers, which, until a few years ago, I'd vaguely associated with Star Wars and those little red dots that you can beam out of a torch to encourage kittens to play prettily. But the world of laser beauty has grown up, and the results that rays of light can now achieve – on skin blemishes, broken veins, wide pores, and, yes, cellulite – seem to be little short of miraculous.
NuBody Skin Toning Kit, Current Body, £383 Micro currents improve skin tone on upper arms and bottom However, last month, I was the first journalist in the country to get my thigh bludge zapped by a new radio-frequency machine named the Onda Coolwaves. The procedure is simple: you choose a 6in sq area to be treated, which is coated with liquid paraffin for an easier glide, then you lie there while a therapist rubs the hand-held device on top of the relevant square of flesh, over and over for 10 minutes. The part of the machine that actually touches the skin is cooled, so you shouldn't heat up too much, but the fat beneath is being heated to accelerate the metabolism of its cells. I'll let Mario Jukic of Lynton, the company that built the Onda, do the science bit: "We've found a wavelength that sits within the microwave portion of the spectrum. The microwave energy goes straight through the skin and deposits directly into the insulating fat layer. So we're able to heat that very effectively and specifically without heating and damaging the skin and muscle that surround it," he says. The Onda heats the fat to 55-60C, cooking it and melting it, then your digestive system deals with it. What's more, the device also warms the surface, stimulating collagen production, so that the skin above the zapped fat is tightened. The procedure isn't wholly enjoyable, but it doesn't have the sharp, needling pain of lasers, and the results – the befores and afters that I've seen – are frankly spectacular. Skin is tighter, texture smoother, contours sleeker. Of course, this isn't a weight-loss treatment, but there is a marked slimming effect, too. Four treatments are the recommendation, one month apart. I left Tempus Belgravia, where one of these devices is now installed, with a sense of excitement about what the next few months may bring in terms of smoother skin (and my outer thighs rather hot and tingly). There were no other untoward side effects, and I will definitely be back for follow-ups, but the effects are gradual so I won't be seeing the full benefits for some time. "I'm very excited about this machine," says Dr Kuldeep Minocha, the medical director of Tempus Belgravia. "Really effective cellulite treatment is rare, and patients are very averse to pain, but with this, there's a little heating of the dermis but no real pain, yet excellent results." In an ideal world, we would embrace our lumps and wobbles, and so would everyone else. Until that bright dawn, there's a powerful new lightsabre in the battle against cottage-cheese bottom.
Six recommended creams and tools to try now
1. Cellulinov Intensive Anti-Cellulite Body Care, Sisley, £163 This plant-based cream leaves
thighs instantly softer and firmer (John Lewis & Partners)
2. Celltense Serum, Elénzia, at the Dr Rita Rakus Clinic Proven to improve radio-frequency
treatment by 18 per cent (Elenzia)
3. Body Fit Anti-Cellulite Contouring Expert, Clarins, £60 Even the smell makes it feel effective
– after a week, skin is smoother and tighter (Clarins)
4. D Solution Booster, Valmont, £209 This clear, tingly serum contains caffeine to smooth
bumpy skin (Harrods)
5. Sensifirm Cellulite Reduction device, Sensica, £299 Radio-frequency technology boosts
natural collagen production (CurrentBody)
6. NuBody Skin Toning Kit, Current Body, £383 Micro currents improve skin tone on upper
arms and bottom (CurrentBody)
HARPERS BAZARR
TEMPUS – HARPERS BAZARR BEAUTY SUMMER LEGS V3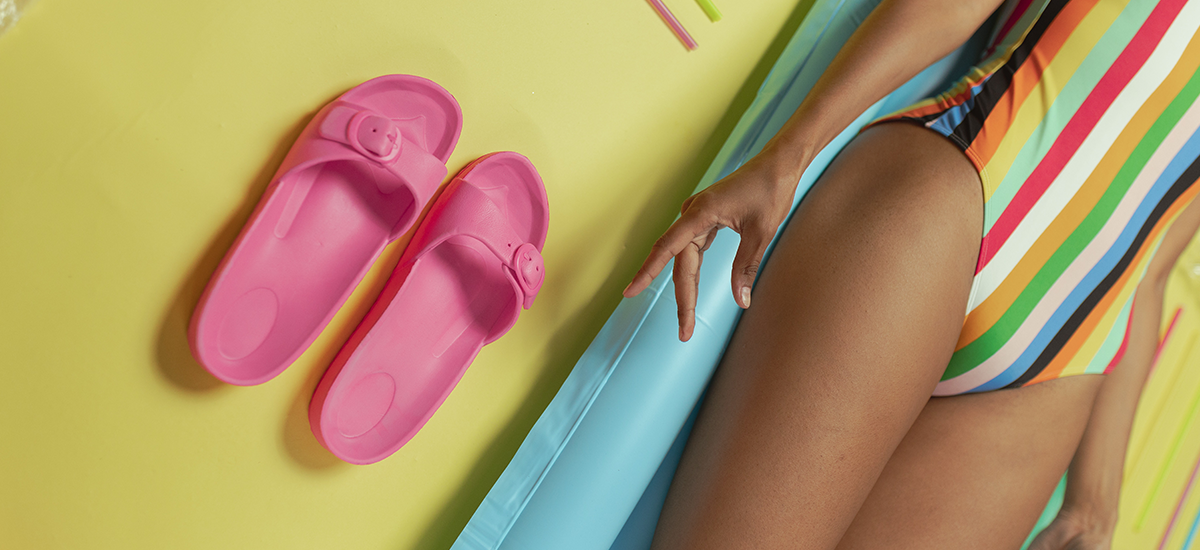 TEMPUS - HARPERS BAZARR BEAUTY SUMMER LEGS V3
The lure of summer has always meant two things to me: the sweet promise of a sundrenched holiday sometime between June and September, and a perilous season of shorter hemlines and two shy legs coming out of hiding. In years gone by, I have managed with long silk skirts and airy cotton culottes – just the ticket for warm days in the city and my annual jaunt. But then along came S/S 20, with its delicious pastel palette of shorts suits from Max Mara, Saint Laurent and Dior. I immediately went online and began searching the phrase 'leg-smoothing treatments'. At 42, of course I have cellulite that is more visible than it was in the past; although the main issue I face is not one of weight but of skin quality. This is not unusual: for most women, the oestrogen and progesterone hormones, which keep tissue firm, begin to decline around the age of 35, allowing pockets of fat below to show through the surface. Addressing this can be confusing. There is no point throwing away money on toning caffeinated creams and smoothing niacin lotions, which do little but warm and redden the skin. Similarly, many anticellulite treatments are expensive and ineffective. Instead, the focus should be on toning, tightening and smoothing, starting with body brushing and lymphatic massages designed to increase circulation and drain any water from the tissue. So, I booked myself in for a course of 10 sessions at Martine de Richeville's Kensington clinic, which specialises in noninvasive treatments that aim to reshape the silhouette by going beneath the skin. Although having a therapist knead out your lumps and bumps can be eye-wateringly painful, these all-over body massages are particularly satisfying if your cellulite goes hand in hand with water retention and leaden-feeling legs. There is nothing better than exercise to boost slow circulation. Cardio and weights are ideal for toning muscle, shrinking fat cells, raising metabolism and tightening the skin's connective tissue, and Pilates or yoga will help if your limbs feel particularly tight or puffy. Personally, I'm determined to become a regular at the Workshop Gymnasium in Knightsbridge, where work-outs offer a mix of weights, stretching and short blasts of cardio. For those who don't have time to spend in the gym, one of my favourite quick tricks for combating water retention in the ankles is to stretch my legs up in the air for 60 seconds and shake them. 'When you bring them down, they will feel light and energised,' says the yoga teacher Nadia Narain. 'Any forward bend will keep tight, heavy legs toned and long.' Finally, when the sun comes out and the time for bare legs beckons, self-tan is a fast way to smooth out the appearance of your skin and take the edge off those first few weeks of pastiness (try Guerlain Terracotta Sunless Heavenly Bronzing Mist for a light and fragrant golden glow). Be sure you apply it on moisturised legs, as any aridity can make even the best lotion go patchy. Raising my confidence has been key to raising my hemlines. While I've relinquished the race to find a miracle machine that might blur every blemish, a little mood-boosting maintenance goes a long way when I'm daring to bare.
The light-legs treatment
After six sessions, you can expect a marked improvement in the appearance of your thighs. Replacing human touch with a handheld device, this deep-tissue massage encourages blood flow while softening fatty tissue. The suction can be uncomfortable, but the results are encouraging.From £900 for a course of 12 treatments
The electric massage
Indiba Deep Care Cellulite Buster Akin to having a hot-stone massage on your upper legs and bottom, this treatment is carried out using an electrode device to generate heat and stimulate collagen production. Results are immediate, with legs looking smoother after just one session.From £100 for 45 minutes, at Harvey Nichols' Beyond MediSpa
The post-flight fix
Prager Body Balance Inflated compression garments are used to massage the skin, boosting the circulation to reduce puffiness. This is ideal after a long-haul trip if you suffer from water retention. From £70 for 45 minutes
The radio-frequency method
Onda Body Contouring Coolwaves radio frequency targets fat cells and stimulates connective tissue. The area is massaged with a wand, which feels cold and tingly, but is pain-free. Four treatments are recommended, but impressive results are seen after just one. From £400 for 30 minutes
Mantelpiece PR Yellow News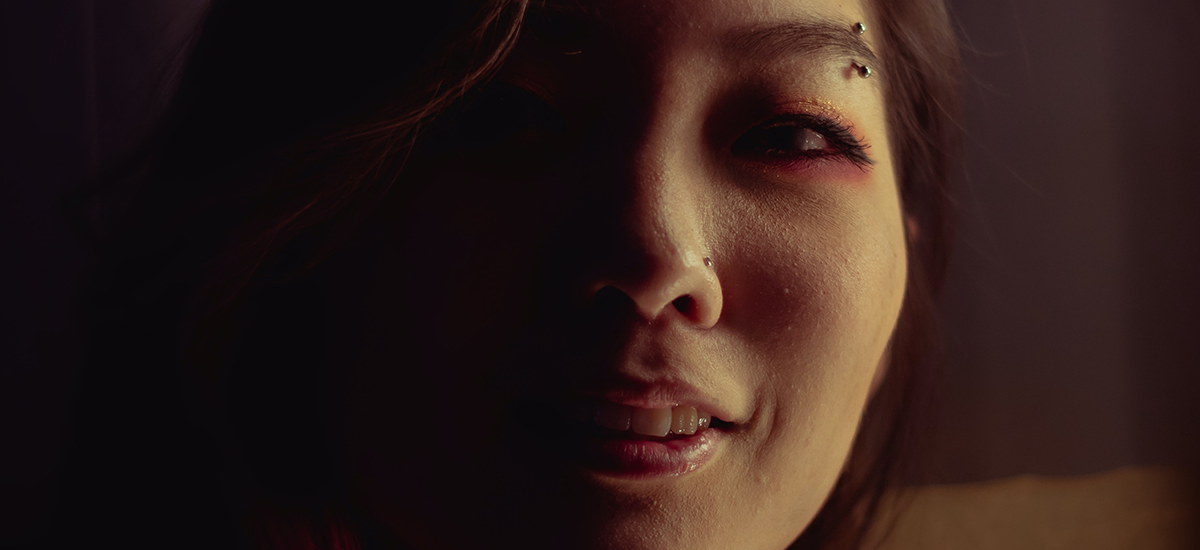 DR NADA SOUEIDAN is a dermatologist and aesthetic physician at London clinic Tempus Belgravia. She lives between here and Lebanon, with her husband Omar. She has two daughters, Shadia, 34, and Nisrine, 29.
JAPANESE SKINCARE
I'M OBSESSED with a Japanese
skincare brand called Forlle'd (forlleduk.com): it uses nanotechnology to create molecules of hyaluronic acid that penetrate the skin. I wash my face with Hyalogy Creamy Wash (£84), then apply Hyalogy serum (£225) to my face and eyes. It leaves my skin glowing.
HEALTHY LONG HAIR
I LOVE having my hair long. I only use shampoo on the scalp, not the hair, as it can dry it out. I try not to wash it more than a couple of times a week, as it can become brittle if you overwash it. I do a Garnier Ultimate Blends Hair Mask (£6.99, superdrug.com) once a week.
LOCKDOWN KETO DIET
I WAS inspired to try a keto diet — low-carb and high in fat. Now, instead of a regular pizza, I opt for one made from a cauliflower base, or I'll have lentil spaghetti instead of pasta. I've also cut out gluten, which helps me feel less bloated. I lost 15lb in three months, dropped a dress size to a 10 d h l ll lit and have less cellulite.
SWIMMING STRESS-RELIEF
I WALK up to 17,000 steps a day. And I love to swim twice a week for pleasure. I don't like to call it exercise because it would put me off going! I prefer to call it stress relief, as I feel so happy when I'm floating in the water. Plus, it's low-impact and easy on my joints.
PREVENTATIVE TWEAKMENTS
TWEAKMENTS can help delay ageing. I've been having Botox twice a year since I was 33 and I also get fillers once a year, as well as an Aquagold Fine Touch facial (£350) every two months. Tiny needles poke 1 mm holes in the face and carry a cocktail of anti-ageing ingredients deep into the skin. It gives me a glowy complexion and softer skin.
LUXURY LONDON
MORE THAN SKIN DEEP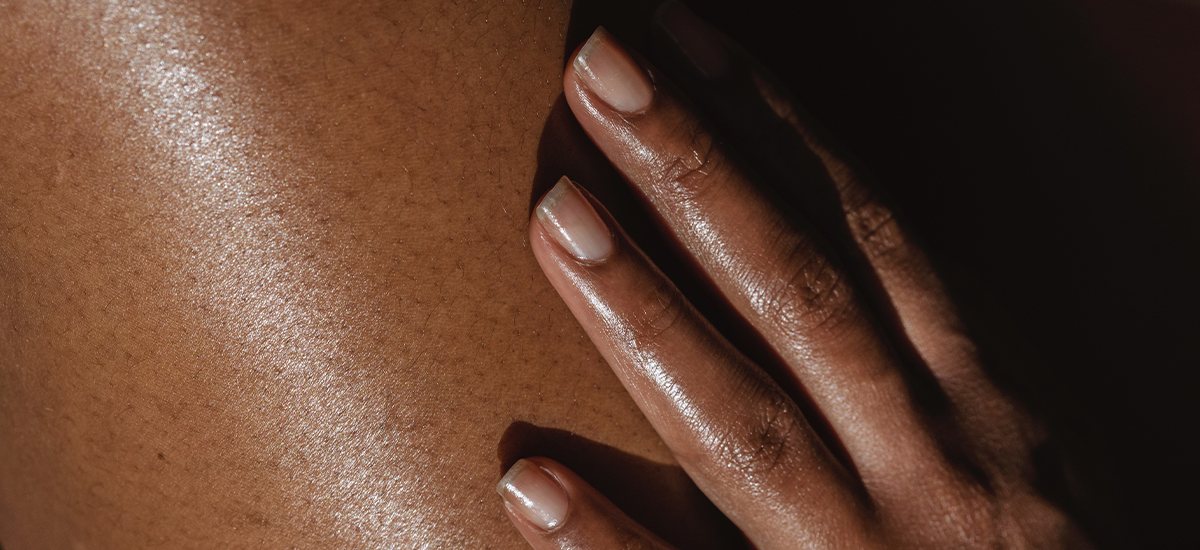 MEET TEMPUS – T H E B E L G R AV I A C L I N I C P I O N E E R I N G B E A U T Y FROM THE INSIDE-OUT, AND THE OUTSIDE-IN
Once upon a time, aesthetic treatments were something that people did but rarely talked about. Increasingly, however, they are nothing to hide – simply a way to look and feel your best. With more clinics popping up around London, all claiming to have the secret to eternal youth, how does one distinguish between them? The answer lies in the adage that beauty is more than skin deep. Belgravia-based Tempus is not just an aesthetics clinic, but an aesthetics and wellness resource. By spanning the disciplines, the practice is truly a one-stop-shop for face, body and mind. "We wanted to create a centre that could treat anything that the patient wanted tweaking, enhancing or improving, whether that be facial aesthetics, gut health, nutrition, hormones, or body and mind," says Dr Nadine Hachach-Haram, who co-founded Tempus with Dr Veerle Rotsaert, Dr Nada Soueidan and Dr Kuldeep Minocha. "We offered a whole body approach to self-improvement that was not available in London at the time." Tempus' holistic approach includes MEET TEMPUS – T H E B E L G R AV I A C L I N I C P I O N E E R I N G B E A U T Y FROM THE INSIDE-OUT, AND THE OUTSIDE-IN a large number of treatments. But there's no need to feel overwhelmed – visitors undergo a consultation with one of the team to explore the most effective, and safest, treatment options and create a bespoke care plan. This could be an anti-ageing treatment, laser hair removal, or intense pulsed light (IPL) therapy – a way to improve the colour and texture of skin without surgery. Perhaps a FRAX facial, which uses a laser to resurface the skin, is right for you – or a high-intensity-focused ultrasound (HIFU) facial, another noninvasive treatment for facial ageing. Tempus also offers radiofrequency micro-needling, body contouring and bio-identical hormone therapy, which can improve symptoms of menopause. A package called the Ultimate Non-Surgical Facelift, which combines treatments, is hugely popular, according to Dr Nadine. "We start with a HydraFacial for a deep cleanse. Then, a course of HIFU and radiofrequency micro-needling, followed by antiwrinkle injectables and either skin boosters or Profhilo," she says. "We are MORE THAN SKIN DEEP LUXURY LONDON PROMOTION seeing fantastic results." When it comes to Tempus' cuttingedge technologies, Dr Nadine is particularly excited about the Focus Dual, which is a combination of radiofrequency micro-needling and HIFU. When they come together it achieves maximum results for re-texturising and lifting skin. "Our newest laser, Nordlys by Candela Medical, is fantastic for treating a broad range of skin concerns, including resurfacing, pigmentation, vascular lesions and rejuvenation," she says. Ultimately, all treatments are tailored to the individual, and the team at Tempus will find the best route to achieving a healthy glow "from the outside-in, and the inside-out". Treatments are suitable for all ages, ethnicities and genders, whether you're in your twenties and looking for a skincare regime, hitting your thirties and need assistance with anti-wrinkle injections, or looking to add hydration at forty-plus. "Whether it's rejuvenation, hormone therapy, or adding volume, we have a treatment plan for you," says Dr Nadine.
DAILY MAIL
A helping hand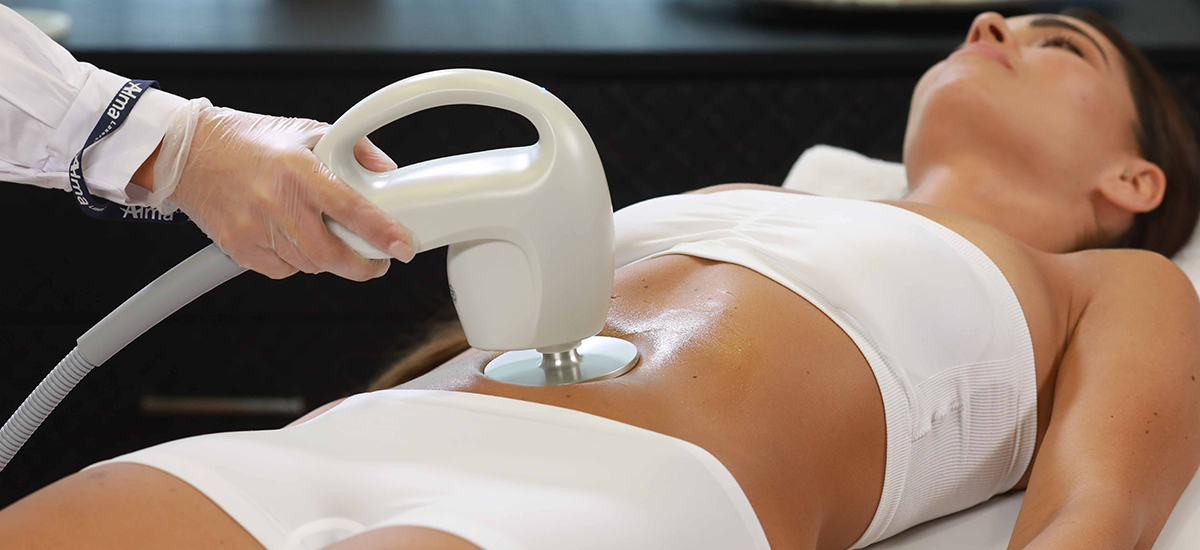 Want a little help shifting those excess lockdown pounds?
Many of us piled on the pounds during lockdown, myself included, and while I'm now trying to lose that weight through diet and exercise, I found myself looking for a little extra help. The following three treatments, all painless and non-invasive, helped me target different areas.
MICROWAVING STUBBORN SPOTS
Onda Coolwaves, at Tempus Belgravia, uses a frequency of microwave that's able to bypass the skin completely, allowing energy to directly reach the fat layer below. The energy waves break down the fat cells, which are then disposed of through the lymphatic system. the treatment, so short breaks might be needed (I had to take a couple of breaks towards the end). Prior to my appointment, I took photos of the target area, and when I returned for a second round four weeks later, I could see the difference.
DISSOLVING FAT
The process involved is entirely different to mesotherapy facials. Body Slimming Mesotherapy, commonly referred to as a 'fat dissolve' treatment, is needlefree. It uses air pressure to penetrate the skin and inject a blend of natural ingredients that destroy fat cells, such as enzymes, permanently removing them from the target area. I tried it out at the Renée Lapino Clinic in Knightsbridge, London, and was amazed at how painless the process of penetrating the skin was — it felt simply like gentle flicks. Small areas such as the arms, which I had treated, only require a couple of sessions, while larger areas require three to four. When I returned for my second treatment, I could already see a difference from photos taken the week before — my arms looked a little slimmer, more toned.
SLIMMING WITH SKIN ENHANCEMENT
Accent Prime uses a combination of ultrasound and radiofrequency for skin tightening and contouring, and can cover larger areas than the two previously mentioned treatments. It's a two-step treatment, starting with ultrasound, which uses cold and hot ultrasonic waves to destroy fat cells and improve cellulite, while leaving surrounding tissue unharmed. The second step, after reducing fat, is to tighten the skin. This is where radiofrequency comes in, which is commonly used in facials to lift the face. In this instance, it was delivered directly to the tissue, causing a rapid rotation of water molecules. This rotation generates friction, which produces heat, causing water retention to dissipate while stimulating the formation of new collagen to tighten and firm the skin on the area being treated. I had it across my entire stomach, hips and lower back at the EF Medispa clinic in London's Chelsea. For the most part, the treatment was relaxing and when having the heat of the radiofrequency waves applied to my back, I found myself drifting off. My stomach, on the other hand, was much more sensitive to the heat, which built up quickly. Due to having a larger area treated, I didn't need to stop, as the technician could focus more on another section while that area was left to cool.
BackBaller — an Irish invention used by global sports stars
A small Irish company from Shannon, County Clare is offering relief to those unable to access their physiotherapist with a range of ingenious self-massage devices
It all started five years ago when Irish former international runner Noel Marshall was told he'd require back surgery to deal with a rupture between his L5 and S1 vertebrae. At the time, Noel noticed modern-day athletes were very engaged with the process of foam-rolling. Noel bought one and started a programme from Gerard Hartmann with the aim of releasing the tight muscles causing lower back pain. "It was working but every day I used it, I was rolling all over the floor and saying to myself 'Wouldn't it be so much better if the roller was mounted on a frame to stabilise it'," explains Noel. So, he made a prototype and began using it. Just four weeks later, he was pain-free and began to regain his full range of motion. "I was able to run again," Noel says. "This thing changed my life and I knew it was a product that people would want." Since its launch in September 2016, BackBaller has become the go-to foam roller for many of the world's leading sports stars and teams, including Manchester City. Based in Shannon, Muscle Ballers is continuing to develop other self-myofascial release products as its sales rise. Last year's sales topped €1m (£870,000) and the company is on course to double that in 2020. "We're exporting worldwide," says Noel. "We'll continue to grow as people are realising the importance of good health and looking after themselves."
How to Rejuvenate Post-Summer Skin
Everybody loves the summertime because it's the perfect opportunity to soak up the sun and enjoy fun outdoor activities. While you may relish the sunshine, the UV rays can play havoc with your skin no matter how careful you are about using sunscreen. That's why post-summer skincare should be a top priority.
Signs of Post-Summer Skin Damage
Too much sun can lead to dull, dry skin, pigmentation, acne breakouts and other types of skin damage. So what can you do to help your skin recover after the summer? Treatments that cleanse, exfoliate and moisturise skin can reverse the effects of UV radiation and give your skin a fresh start.
Treatments for Sun-Damaged Skin
Rejuvenate Dull, Dry Skin
If the hot, sunny weather leaves your skin dull, dry, and irritated LED light therapy can soothe your skin and enhance its natural healing.
Dryness and irritation are signs that your skin's moisture barrier is compromised. Hydrating serums heighten skin repair, making skin soft and dewy again. At our clinic, we use the Zeitschild BR Barrier Repair Crème to renew dry skin. This therapeutic cream restores the skin's moisture levels and nourishes from within.
Reduce Pigmentation
Pigmentation and melasma are common post-summer skin concerns. The excess sun exposure triggers an increase in the production of melanin (pigment), resulting in the formation of darker patches of skin.
Pigmentation reduction treatments such as PRX -T33® Peel and laser therapy erase brown spots, age spots, melasma and other signs of sun damage.
The PRX -T33® Peel is a bio-revitalising formula. This treatment uses trichloroacetic acid and hydrogen peroxide to dissolve dead skin cells and promote clear, even-toned skin.
Lasers treat skin discolouration by targeting excess melanin. The heat generated by the laser breaks up the pigmented cells, which are removed from the body over time.
Clear Acne
The higher summer temperatures cause you to perspire more. Increased perspiration combined with a build-up of sunscreen and excess oil on the surface of the skin can clog the pores and cause an acne outbreak. That's why people with acne-prone skin tend to experience breakouts during the hotter months.
Mechanical exfoliation removes dead skin cells and other debris from the surface of the skin. Unclogging the pores evens skin tone and improves skin radiance.
HydraFacial also works wonders for acne symptoms. It is a gentle treatment that extracts impurities from the pores and infuses the skin with serums that enhance hydration. HydraFacial uses patented Vortex-Fusion technology to hydrate the skin and boost your glow.
Are you ready to rejuvenate your post-summer skin? Call today to book your appointment.